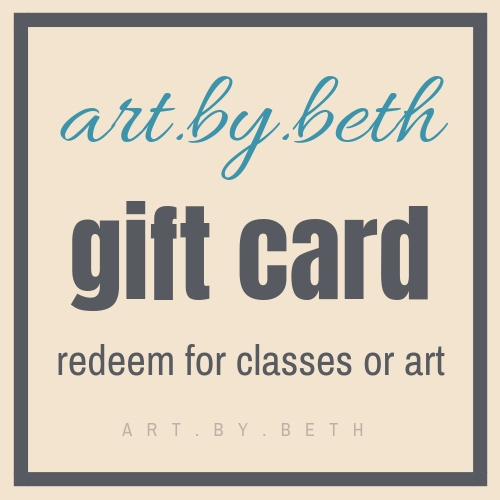 gift card
Have an art lover in your life that you would like to gift them some classes or art? Then this is the gift option for you!
redeemable towards classes or art:
These gift cards can be applied to any art.by.beth class, workshop, commissioned art, original art, fine art prints or notecards.